Out now: The Big Fix.A gripping debut thriller combining football, greed and corruption. Focused around the true lifeblood of the game. Not players, officials, administrators or agents, but football fans.Because football without fans is nothing.Register for email updates using the box below.
The Big Fix
Millions in cash. Hundreds of designer watches. A small black book...Liam got more than he bargained for after breaking into a plush west London townhouse. When he finds out who lives there, the notes in the book begin to make sense and its contents become the most valuable of all his ill-gotten gains.But his discovery could devastate the 'beautiful game' and those at the top are terrified.As the net closes in on Liam, they're prepared to do anything to protect their secret. And Liam has a choice to make, but will he make it in time?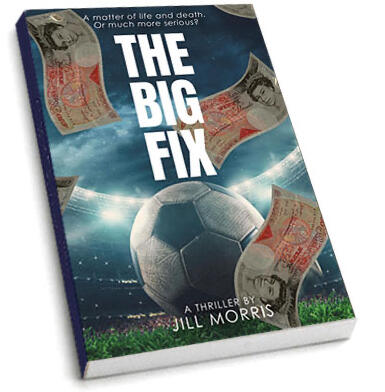 ---
What readers are saying about The Big Fix⭐️⭐️⭐️⭐️⭐️ Brilliant debut novel by a superb story teller
"I loved this debut novel by Jill Morris and couldn't wait to pick it up every night for some great pre-bedtime reading. The interplay between the main character and his love of football acted as the perfect punctuation; as there were times when the pace of the plot had me on the edge of my seat - I needed a rest! In particular, the cellar scenes had my heart racing. Then the twists and turns which followed left me aghast. It couldn't be predicted. I can't wait to see what Jill Morris writes next. She has a natural talent as a modern storyteller."
Michael Heppell, international Sunday Times No. 1 bestselling author⭐️⭐️⭐️⭐️⭐️ Brilliant, absolutely brilliant
"Absolutely loved the story. I'm not a football fan by any means but you don't have to be to thoroughly enjoy this story. The way Jill writes draws you in to the characters, you live the story with them. I didn't want to go to sleep so I could keep reading and now I've finished I've got a Big Fix hole in my reading time that I need to fill. Highly recommend this book and author."
Eleanor⭐️⭐️⭐️⭐️⭐️ Gripping!
"As someone who does not follow football, I was delighted to be gripped by the storyline! This book had everything which a good thriller needs to ensure the reader is hooked- corruption, criminals, tears, laughter and a strong main character who you are rooting for throughout whilst battling with the morality of some of his decisions. I was thoroughly impressed with this debut novel and I look forward to reading more of the authors work in the future. Highly recommended."
Charlotte S⭐️⭐️⭐️⭐️⭐️ Fixated from the start
"Enjoyed this book from sentence one and found it difficult to put down
Excellent story, had you believing that everything going on was true and could not wait for the ending
A great read for all thriller junkies as well as football fans. 5 star. Thank you."
David S⭐️⭐️⭐️⭐️⭐️ Fantastic debut novel... A must read!
"Brilliant read and fantastic debut novel. Was gripped from start to finish. Would appeal to anyone who likes a thriller or football. If you like both then it's a must read for you!"
Jules
Order The Big Fix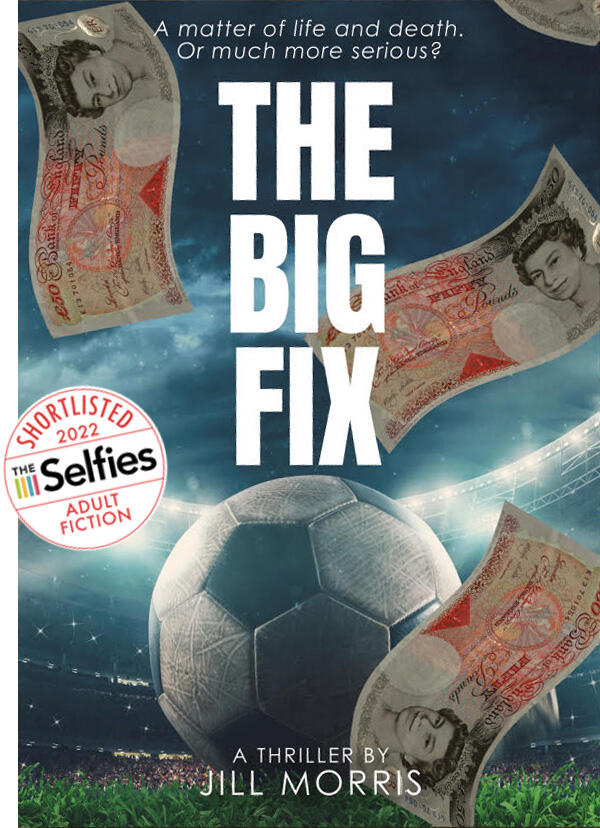 The Big Fix is available now.Special signed copies are available directly from this website.Order a high-quality paperback for £12.95 (including UK p&p) right now using the 'Buy Signed Copy' button below.(Email me if you'd like a personalised message).You'll be taken to a secure page operated by my trusted payments partner Stripe.com and returned to this site after your payment.If in any doubt, just Contact Me.
---
SAVE!
If you'd like to buy 2 copies and save £4 in total, choose this option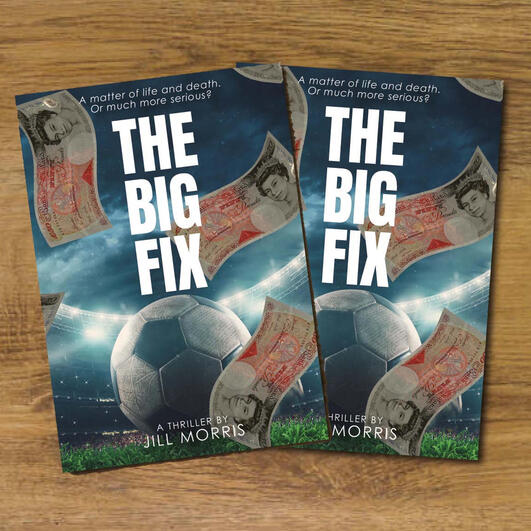 ---
UNBELIEVABLE SAVE!
If you'd like to place a bulk order, go to my Contact page and get in touch for options
---
Also available in paperback and as a Kindle e-book from Amazon
Thank You!
Thank you for your order!You should shortly receive an email confirmation.Your signed book(s) will be posted within 1-2 days.If you have any queries then please Contact Me.
About Jill Morris
Hello! I'm Jill Morris and I was born and raised in County Durham, the youngest of three daughters.Since graduating from Teesside University in the early 1990s, I've had a successful career in the retail sector, working in senior marketing and PR roles. Although this allowed me to indulge my creativity in various guises, my true passion has always been to be a writer. In 2020, during the global pandemic, I made the decision to finally 'write that book' and to follow my dream of becoming a published author.I've been a football fan for as far back as I can remember and finally persuaded my dad to take me along to watch Newcastle United during Kevin Keegan's first season as a player in early 1983. Since that moment, I've been there for the highs, the lows and the depths of despair, visiting grounds across Britain and Europe to follow my team.Having lived in various parts of Lincolnshire throughout my career, I'm currently living in the beautiful city of York with my husband David, who provided the inspiration for my debut novel, published in September 2021.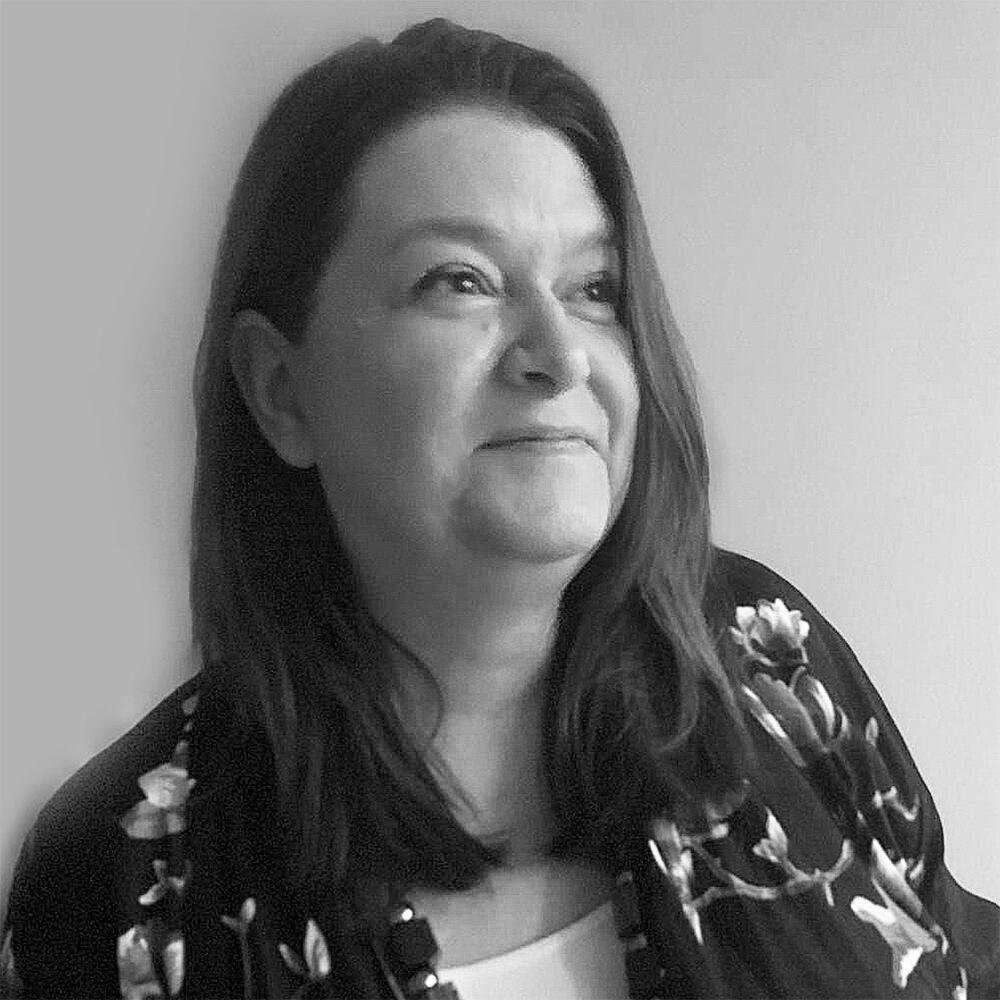 Contact
If you'd like to be kept up to date with news about The Big Fix and future publications, please sign up to receive my monthly email.By subscribing, you will also benefit from any special promotions, sneak previews and other exclusive content.Sign up to emails using the box on the home page
---
If you just want to ask a question, say hello, or anything else – use this form.Bulk orders – if you want to place an order for more than 10 books, please get in touch to discuss discounts/mailing options.
Privacy Policy
Key detailsThis website privacy policy describes how Jill Morris – Author protects and makes use of the information you give the company when you use this website.If you are asked to provide information when using this website, it will only be used in the ways described in this privacy policy.This policy is updated from time to time. The latest version is published on this page.This website privacy policy was updated on 16th September 2021.If you have any questions about this policy, please email jillmorrisauthor@gmail.comIntroductionWe gather and use certain information about individuals in order to provide products and services and to enable certain functions on this website.We also collect information to better understand how visitors use this website and to present timely, relevant information to them.What data we gatherWe may collect the following information:
– Name
– Email addressHow we use this dataCollecting this data helps us understand what you are looking from the company, enabling us to deliver improved products and services.Specifically, we may use data:
– To contact you in response to a specific enquiry
– To send you promotional emails about products, services, offers and other things we think might be relevant to you
– To send you promotional mailings or to call you about products, services, offers and other things we think might be relevant to youYou may unsubscribe from email communication at any time by clicking the Unsubscribe link in any email message from us.Cookies and how we use themWhat is a cookie?A cookie is a small file placed on your computer's hard drive. It enables our website to identify your computer as you view different pages on our website.
Cookies allow websites and applications to store your preferences in order to present content, options or functions that are specific to you. They also enable us to see information like how many people use the website and what pages they tend to visit.How we use cookiesWe use third party cookies from our payment processing provider Stripe.com to:
– enable secure credit card transactions
– identify the type of device being used to access the siteCookies do not provide us with access to your computer or any information about you, other than that which you choose to share with us.Controlling cookiesYou can use your web browser's cookie settings to determine how our website uses cookies. If you do not want our website to store cookies on your computer or device, you should set your web browser to refuse cookies.However, please note that doing this may affect how our website functions. Some pages and services may become unavailable to you.Unless you have changed your browser to refuse cookies, our website will issue cookies when you visit it.To learn more about cookies and how they are used, visit All About Cookies.Controlling information about youWe will never lease, distribute or sell your personal information to third parties unless we have your permission or the law requires us to.Any personal information we hold about you is stored and processed under our data protection policy, in line with the applicable regulations.SecurityWe will always hold your information securely.To prevent unauthorised disclosure or access to your information, we have implemented strong physical and electronic security safeguards.We also follow stringent procedures to ensure we work with all personal data in line with the applicable regulations.Links from our siteOur website may from time to time contain links to other websites.
Please note that we have no control of websites outside our domain. If you provide information to a website to which we link, we are not responsible for its protection and privacy.Always be wary when submitting data to websites. Read the site's data protection and privacy policies fully.
Terms & Conditions
IntroductionWelcome to our website. If you continue to browse and use this website, you are agreeing to comply with and be bound by the following terms and conditions of use, which together with our privacy policy govern Jill Morris – Author's relationship with you in relation to this website.The term 'Jill Morris – Author' or 'Jill Morris' or 'us' or 'we' refers to the owner of the website. The term 'you' refers to the user or viewer of our website.The Contract between usWhen you place an order, including a pre-order, the order is only accepted once full payment of is received. Once payment has been received you will receive an order confirmation. Our acceptance of your order brings into existence a legally binding contract between us.In the unlikely event that the goods are no longer available, or that we have made a pricing mistake, we will email you to advise you of the options.PriceThe price payable for your order is set out on the website along with postage details.AvailabilityIf we cannot supply a product ordered, you will receive an email and have the option to wait until we can get the product or to cancel the order with a full refund.ReturnsThere may an occasion where you may need to return a product. Products can be returned within 7 days of receipt. Please drop us an email telling us why you are returning the product so we can sort the problem out, and so we can provide a return postal address. You will receive a refund if there is a problem with the product or an error on our part.Cancellation by yourselvesIf your order has not been despatched in the stated timescales, you are free to cancel your order by email at jillmorrisauthor@gmail.com. Your statutory rights are not affected.Cancellation by usWe reserve the right to cancel the order if we have insufficient stock to deliver the products you have ordered. If this happens, we will contact you to advise when the product will be back in stock.DeliveryExcluding pre-orders, your order will be dispatched within 2-3 working days of being placed. If there is a delay, we will contact you. Please order with enough lead-time as we cannot be liable for any loss caused to you by late delivery. UK orders will be sent by Royal Mail 2nd Class post.Pre-orders will be dispatched within the timeframe specified on the pre-order page.The order will be delivered to the delivery address provided. It is your responsibility to provide us with accurate delivery information. If Royal Mail or other delivery partner has attempted delivery whilst you were out, a note should have been left advising you of your parcel.Please note that we cannot be held responsible for any damage caused through postage such as climatic conditions affecting the product. We make sure that all items are in perfect condition before they are sent to you. If your parcel does arrive in a poor condition, please contact us. We shall have no liability to pay any money to you by way of compensation other than to refund to you the amount paid by you for the products in question.Payment dataOur payment processing is provided by a secure third-party payment services provide, Stripe.com. At no time is any private payment data such as credit card numbers, expiry dates or CVC numbers given to, visible to, or stored by Jill Morris – Author.See the Privacy Policy for further information on data management.WebsiteReproduction is prohibited other than in accordance with the copyright notice, which forms part of these terms and conditions. Unauthorised use or abuse of this website may give rise to a claim for damages and/or be a criminal offence. Your use of this website and any dispute arising out of such use of the website is subject to the laws of England, Northern Ireland, Scotland and Wales.Governing lawThe contract between us shall be governed by and interpreted in accordance with English law and the English courts shall have jurisdiction to resolve any disputes between us.Website disclaimerThe information contained in this website is for general information purposes only. The information is provided by Jill Morris – Author and while we endeavour to keep the information up to date and correct, we make no representations or warranties of any kind, express or implied, about the completeness, accuracy, reliability, suitability or availability with respect to the website or the information, products, services, or related graphics contained on the website for any purpose. Any reliance you place on such information is therefore strictly at your own risk.In no event will we be liable for any loss or damage including without limitation, indirect or consequential loss or damage, or any loss or damage whatsoever arising from loss of data or profits arising out of, or in connection with, the use of this website.Every effort is made to keep the website up and running smoothly. However, Jill Morris – Author takes no responsibility for, and will not be liable for, the website being temporarily unavailable due to technical issues beyond our control. If you are having problems please get in touch with us.Copyright noticeThis website and its content is the copyright © Jill Morris – Author 2021.Any redistribution or reproduction of part or all the contents in any form is prohibited without our permission. You may not, except with our express written permission, distribute or commercially exploit the content. Nor may you transmit it or store it in any other website or other form of electronic retrieval system.
Chapter 1
24 August 2017Today was the day he was going to end it all. Put a stop to all the unhappiness. Today was the day he'd finally be at peace and his loved ones would be better off.He couldn't go on. He'd let everyone down. Sure, he'd had a lot of bad luck, but his actions had made everything so much worse. He was in debt up to his eyeballs. His wife was working so hard when she should be on the sick. And his son wouldn't know a treat if it smacked him in the face.He couldn't see any other outcome to his situation. Everything was completely overwhelming as if he was sinking in quicksand and couldn't get out. The more he struggled, the more it enveloped him, pulling him down. And down. And down.At times it felt like a volcanic eruption, the lava creeping menacingly towards him. When things got even worse, it was more like a tsunami, the speed of the creeping destruction picking up pace. Either way, it destroyed everything in its path. If he wasn't being burned alive, consumed by the heat of the lava, he was drowning in a powerful, devastating wave.His financial affairs had become all-consuming. As each week passed, the dark cloud got darker and darker. It hung over his every waking hour. He didn't have a life anymore. He couldn't afford to go for a beer with his mates, couldn't meet them at the match, couldn't even buy his own son a ticket for his first game. He literally just worked, paid a few bills, ignored other bills, and desperately tried to pay off what he owed. Yet his debts were mounting all the time and the final demands just kept on coming. It was futile.And now the final straw. He'd lost his job.So, here he was. Sat on the edge of a bridge, waiting for the 20:58 train to approach. Waiting to jump.He'd been sat here for over half an hour already. He hadn't leapt in front of the 20:34 train. That was too soon after he'd got into position. He had to build up to this after all.But now he was ready.He glanced at his watch. It was 20:56. Not long now. It'd soon be over. He hoped it would be instantaneous. That the pain would be fleeting and he'd know nothing about it, as his body was smashed to smithereens.
Five agonising minutes passed. Typical he thought. The trains are always bloody late.What if it had been cancelled? When was the next one? He hadn't checked to see how late the trains ran on this track. Oh, God, what if he'd missed his chance? He couldn't bear the thought of having to live through another day. He'd have to come up with another way to end it all.As he pondered his options, he heard the distant sound of a train approaching. Thank Christ for that.He edged forward on the ledge of the bridge, catching his breath as he almost slipped in the process. He didn't want to fall off before the train arrived. It might not be final if that happened. It could be horrifically painful, life-changing in the worst way possible. That would be just his luck, the way things were currently panning out in his life.The chugging sound of the train was getting closer now. He began to see its lights in the distance. Not long now. Not long at all.His life suddenly flashed before his eyes. He hadn't expected that. His wife. His son. His parents. His brother. His sister. His mates. His life. And then he realised that tears were streaming down his face.Oh, God! This was so tough. But he had to do it. His family would be better off without him.He wasn't religious but said a quick prayer. It was almost time.The lights were getting brighter now. The chugging of the train was getting louder.Now or never. He moved forward. He was right on the edge. He was ready to let go.As the train came in full view, he made to jump. Here. We. Go.He thought he'd jumped. He had. He had jumped! But at that very moment, someone had grabbed hold of him. Someone had pulled him back. Back from the brink."Whoa! I've got you, mate. I've got you."As he collapsed into those comforting arms, Liam both despised and felt eternally grateful to the person who had seen him about to jump. And who had been strong enough, quick enough and brave enough to save his life.
... to read on, order the book!